Healing the Mind, Body and Spirit

IMPORTANT NOTE:
Despite the release in the Covid lockdown rules in July 2021, I continue to suspend 1-to-1 Reiki healing sessions until further notice.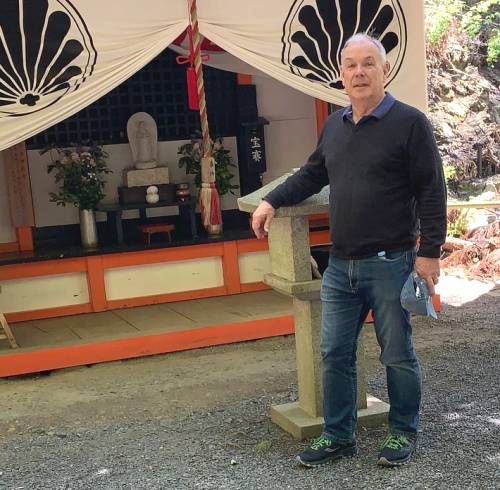 Roy at the temple where Usui-sensei first practised in Japan
The increasing demands of life in the 21st Century have left many of us with physical and emotional conditions or illnesses, in urgent need of healing to bring about balance, well being and harmony in our lives.
Roy's Approach
Roy has been a Natural Healer since childhood and runs his very successful Healing Practice from Chalfont St Peter, Buckinghamshire. He is a certified Usui Reiki Master Teacher and in addition to Reiki, he uses a unique combination of other techniques which include Natural Healing, and Quantum Touch®, in which Roy is a Certified Practitioner and instructor.
How is the healing given?
This form of healing uses life force energy, a non invasive, holistic treatment that promotes self-healing via the body's innate and natural ability to heal itself by stimulating the high vibrational energy force around the affected areas or source. Using these unique techniques, Roy is able to bring about profound change and healing for a wide range of people and conditions.
What conditions can healing be used to treat?
The side effects of chemotherapy, stress in adults and children, skin conditions, migraine, insomnia, high blood pressure, fibromyalgia, sports injuries, back pains, grief and anxiety issues, liver problems, arthritis, cancers, joint and muscle pains, exhaustion, addictions and many others.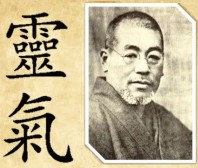 Roy runs a selection of programmes throughout the year for both health professionals and people who are interested in learning self healing or who would like to become practitioners themselves.
Reiki courses from beginner to Master Teacher level. These Reiki courses are comprehensive, informative, fun and provide an amazing opportunity for personal growth and development. All Reiki programmes are based on the original and powerful Japanese Usui Reiki.
Level I: The basic level used primarily for self healing and spiritual development. This level does not teach the use of the Reiki symbols but provides a solid foundation for the student in the practice of Reiki.
Level II: The Practitioner Level, allowing the student to practice Reiki professionally. This level teaches the use of the Reiki symbols allowing healing on a physical and emotional level.
Level III: The Reiki Healing Mastership. This teaches specific ways to treat various ailments for those who seek to work more clinically with Reiki. This level focuses on healing techniques from Usui-sensei and Hayashi-sensei combined with modern western healing techniques.
Level IV: The Master Teacher Level, allowing the student to teach Reiki. It significantly elevates the student awareness and path to true enlightenment and spiritual realisation.
The courses are run in small groups of up to 8 students to allow as much time and energy to be channelled into the overall learning experience of the students.
Upcoming Reiki Practitioner Courses
Courses will normally be held at Horn Hill Village Hall
Date
Time
Course
Notes
No Courses scheduled
Myself and my partner studied Reiki Masters with Roy, and it was a truly lovely experience. We arrived to a very warm welcome and felt immediately at ease in the relaxed and peaceful space Roy has created. Throughout the course Roy's teachings were both intuitive and personal, whist also making sure we covered all of the requirements and received all the knowledge we needed to take the next steps on our path with reiki. We felt supported and safe, and really gained a lot from the course. Overall the whole experience was a pleasure, and we even had some laughs too." Liz
I recently attended a 2 day course run by Roy Sunley the aim of which was to enable me to qualify to become a reiki practitioner. The group of about 8 of us was of mixed knowledge in the subject and we were at different levels of preparation. I was a total novice. Roy's facilitation skills, deep knowledge and understanding of the subject, his ability to interact and respond to others, his encouragement, humour, understanding, patience and professionalism ensured everyone felt entirely comfortable throughout the course and that we all learnt a significant amount.

He ensured we all felt 'safe' to practise, even through moments when one needs to take a leap of faith and there is the risk of feeling stupid. His explanations were clear and we were encouraged to ask many questions as we could to grow our confidence. Roy ensured that a group of strangers quickly felt at ease to share experiences and concerns in an open and relaxed environment. The course was very intensive. The achievement in two full and tiring days is considerable.

Roy showed huge enthusiasm and commitment to our group's success - and alongside the focus and effort made by all of the participants we all qualified. The course is an excellent way to fast track into being able to practice up to level 2 Reiki healing and Roy's guidance and support was a critical element in it's, and our, success." Tania