Psychic Readings, Sittings, Spiritual Healing, Alternative Healing and Psychic Training
IMPORTANT NOTE:
Despite the release in the Covid lockdown rules in July 2021, I continue to suspend 1-to-1 sessions until further notice.
Psychic Sittings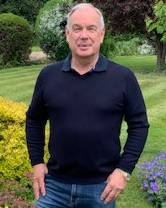 Mediumship
When a loved one, family member or close friend passes to Spirit, especially when someone young or in the case of an unexpected or sudden parting, we grieve and suffer in our own way. In some cases, this pain can last for many years and can seem to be unending. A psychic sitting or psychic reading with Roy can be a most relaxing and positive experience and provides an opportunity for you to hear from your loved ones and family. It can be enormously helpful in reducing the pain of that earthly loss and in helping people to come to terms with their grief. Much strength can be gained from knowing that our loved ones have not left us for good; we can still be in contact with them and that we will, one day, see them again. It is a great gift to realise that they can pass messages to us through a channel such as Roy, working as a professional medium.
Roy's own personal experience reinforces this. Like many people he has lost parents, other close family members, dear friends and work colleagues. He is therefore only too aware of the pain and loss felt by the personal separation that comes with losing a loved one. Someone who we relied on or even in cases where there was "unfinished business" due to lack of time.
The time spent with Roy in a spiritual sitting is just like speaking to a long time family friend. Although it can't always be determined in a spiritual reading who will come to communicate from Spirit, we can be sure that the messages will be pertinent for that person (or another close family member) at that time.
Personal Guidance
Many people come to Roy, as a professional psychic medium, looking for messages and guidance from departed loved ones in Spirit or Spirit Guides that might steer them towards the right path in the future. Time and time again we see how this can provide insight and guidance in our daily lives. Sometimes our relationships are experiencing difficulty or important and challenging decisions have to be made about our home or working lives. A spiritual session with Roy may significantly help in such instances through his ability to connect and channel with Spirit for guidance.
Roy has very powerful gifts and these are enhanced by over 40 years of working with people in various guises across the Globe, thus providing him with in depth knowledge of many cultural, religious and spiritual teachings. His time travelling has therefore provided Roy with a unique sensitivity to the many cultural issues a Psychic Medium has to deal with, especially when working with a wonderful diversity of clients. A one-to-one private sitting with Roy can bring closure to many issues and questions.
Personal Healing
Natural Healing - Alternative Healing
We all have the ability to heal ourselves although the power of this gift has long since been forgotten and misunderstood. The work of a Natural Healer is to help the client to source their inherent ability to heal themselves. Natural healing can restore good health and ease pain and discomfort through the balancing and harmonisation of the 3 elements of your being – the mind, body & spirit. The technique can complement any existing treatment being undertaken through the client's doctor or therapist.
Reiki Healing - Reiki Master
Reiki is a healing system that uses naturally occurring variable frequencies and when this energy is applied to various parts of the body and mind by a trained and experienced Reiki Practitioner, then natural healing occurs. The term Reiki is made up of two Japanese words; Rei meaning Spiritual and Ki meaning energy. Reiki is three different types of energy and when directed accurately can heal the physical body, the emotional self and the spiritual self.
Quantum Touch - Practitioner and Instructor
The concept of therapeutic touch is widely used by nurses and health professionals and was introduced over 25 years ago by Delores Kreiger. Quantum Touch® or (QT) is a method of hands on healing employing a light touch and gentle breathing techniques to accelerate the body's own healing response.
Dr Andew Weil said "I think the best kind of medicine is the gentlest treatment that produces the maximum healing response." Quantum Touch does just that. Just one session of QT can bring about high levels of positive change and relief for the client. A short series of "Healings" can bring about long term or permanent relief.
Psychic Training Courses
If you wish to develp your own psychic and healing abilities, why not book yourself on to one of Roy's training events? Courses include mediumship, meeting your guides working with spiritual energy and advanced healing techniques including Usui Reiki leves I to IV and Quantum Touch® healing.
For more information, See the courses page.
Horn Hill Village Hall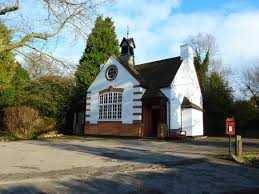 Roy normally runs his spiritual courses from "Horn Hill Village Hall", situated in the lovely Chalfonts, near Gerrards Cross in Buckinghamshire, United Kingdom - just 30 minutes from Central London. On arriving, Roy's client's say that they instantly feel the special spiritual energy of the 1740's former farmhouse. A stroll through the gardens will lift your spirits, even before you spend one to one time with Roy.
Tap here for a Google Map
Thank you for yesterday, you made it thoroughly enjoyable as always! It was so helpful going over the different techniques and getting the opportunity to use them in the same day and the people there were just lovely." Clare
Roy is an exceptional instructor, healer and person. I have greatly enjoyed both courses I have attended at his beautiful home, where he made all of us instantly feel at ease, peaceful and content. I use the techniques he taught us every day. He is a brilliant mentor and witnessing his healing abilities on others and myself was truly inspirational. He is grounded, brilliant at what he does and a joy to be around, I am luck to now call him a friend." Katy Lyell
I have been to Roy's healing clinic a few times both for me and with friends and family. His healings are phenomenal, I was pain free from my frozen shoulder within 48 hours of seeing him and can't thank him enough for that! Not to mention the peace we all feel when we get to Kilnwood. As in matters more spiritual than physical, I will use here what my niece said to me after a session with Roy: 'He is a doctor to the soul!' He is so kind, generous and insightful that I immediately felt at ease and now feel so much lighter than ever before' Thank you Roy for your compassion and insights, you are a blessing." Cristina Barros, London