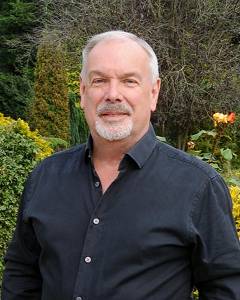 Course: Reiki I/II
Course Tutor: Roy Sunley
Reiki Master Teacher

Date: Sat 07 Sep 2019
to Sun 08 Sep 2019
Time: 10:00am to 4:00pm
Location: Kilnwood Farm Cottage
Click here for a google map
Everyone has an unique Reiki journey and Reiki Level 1 and 2 may be undertaken as part of a self development program bringing harmony and healing to your home and the lives around you. It can also be part of a journey to reach Reiki Master Teacher level.
Reiki is a healing technique based on the principle that the therapist can channel energy into the patient by means of light touch, to activate the natural healing process of the patients body and restore physical and emotional well-being.
There is no prior qualification to attend a Reiki level 1 and 2 course but a session of Reiki healing may be beneficial. Training at this level is for self-healing and well being, and to use for your friends and family as well as clients. You may also use Reiki 1 and 2 for healing plants and animals. Once you have learned Reiki 1 and 2 the transformation in your own energy, and the healing that takes place as a result, is very enjoyable and rewarding for you and those around you. There will be attunements to open your crown, heart and palm chakras to the very special Reiki energy. You will also learn and practice hand positions for giving treatments to yourself and others.
Once you have Reiki 1 and 2 you can contact The Reiki Guild and become a member, giving you access to a worldwide audience and insurance through Balens Insurance.
Come and learn to heal in the delightful setting of a 1740's farmhouse and lovely grounds of an acre. Just bring lunch and a desire to learn. We are all healers so come and learn Reiki at Kilnwood Farm Cottage with Roy, a Reiki Master Teacher: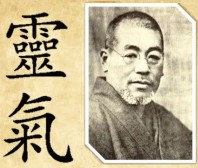 Get in touch
To book your place on this course, contact Roy by phone or email or use our online contact form.
Plan your journey
Whether travelling by road or rail, plan your journey to arrive with time to spare. This way you will be able to relax and get to know your fellow course members in the tranquil environment of Kilnwood Farm Cottage. The start and end times shown here are the latest times although we normally plan to finish a little earlier on the final day to allow you plenty of time for your journey home. We have provided location information at the foot of this page.
Local accommodation
There are several hotels within a short taxi journey of Kilnwood Farm. Click here for local places to stay (opens in a new window). search Airbnb online.
Food and Drink
Tea, coffee and biscuits will be provided. Bring a light packed meal with you each day as we will stop for one hour to have lunch.
Clothing
Wear loose, comfortable clothes and bring either slippers or thick socks to keep your feet warm.